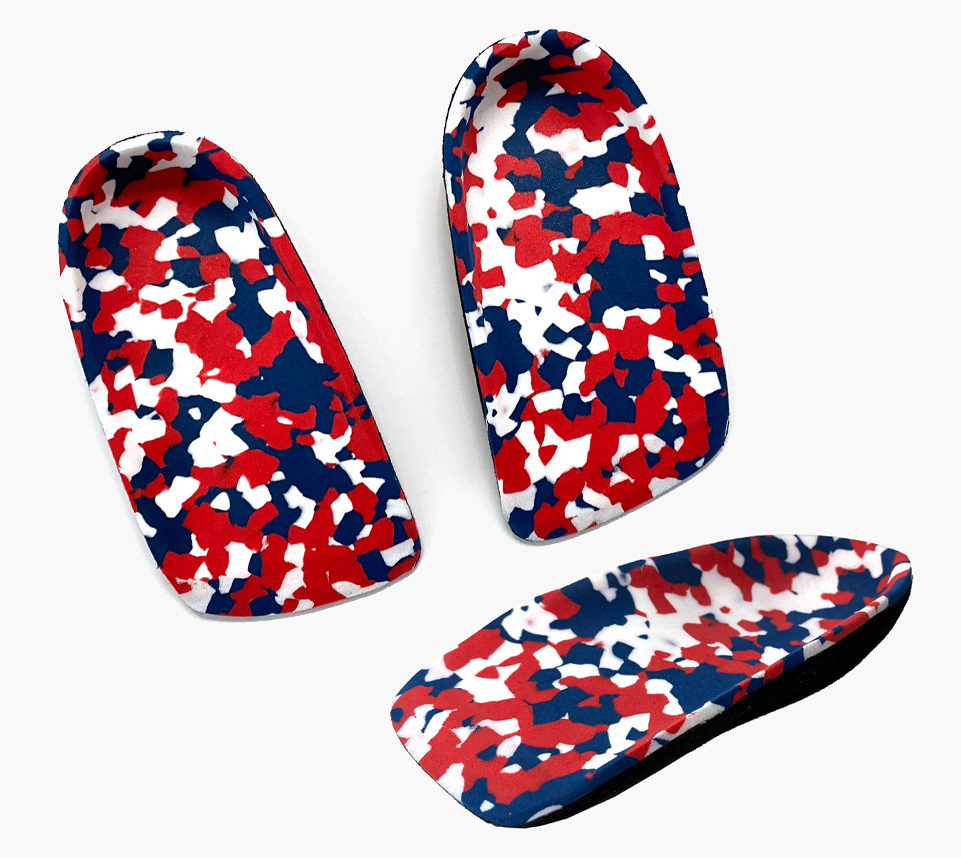 USAGE:  ACBL was a design created by the University of Berkeley Biomechanics Laboratory and best used for pediatric patients who present with severe pes planus. This orthosis provides a fully molded deep heel cup and high medial and lateral flanges to stabilize this flexible deformity.
Material: Polypropylene shell usually 3mm in thickness to provide maximum subtalar control.
Posting: Rear foot and fore foot Can be posted intrinsically or extrinsically to accommodate various shoe styles.
Top and bottom covers: top cover is 3 mm high rebound EVA and bottom cover is black suede.