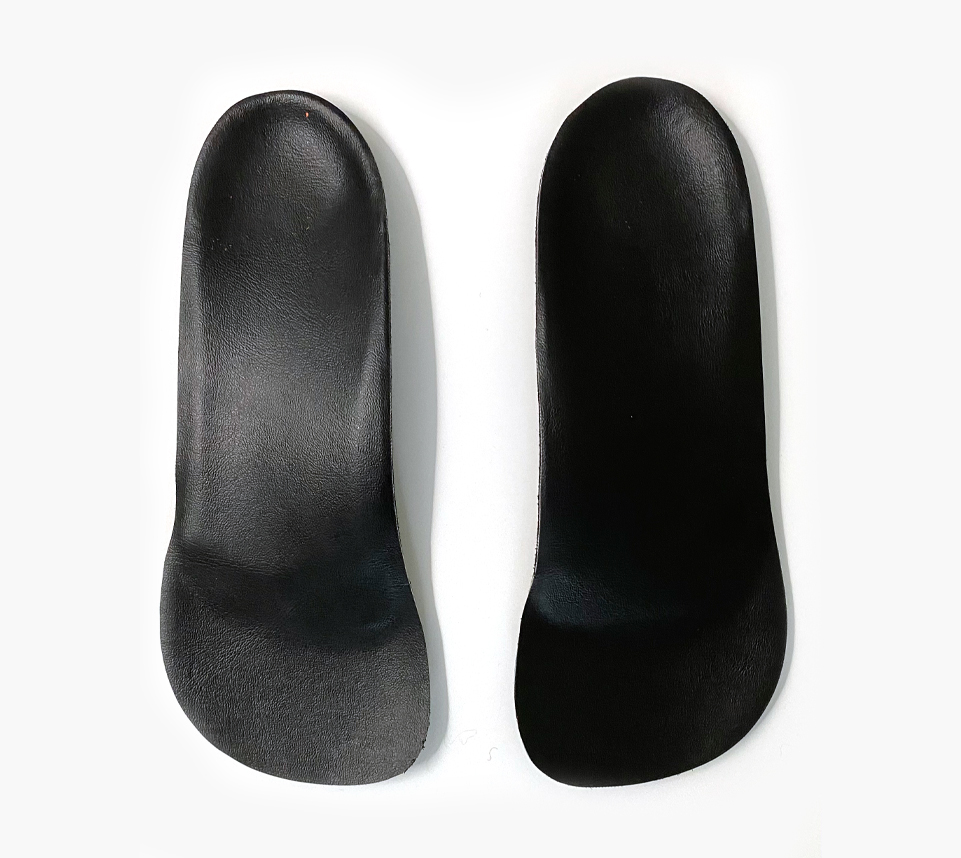 USAGE: Designed to accommodate a women's dress flat or a low heel up to 2 inches. The orthotic shell is minimalistic to allow a tighter fitting dress shoe. The shell is pitched to accommodate the angle of the heeled shoe style.
Material: Polypropylene shell – thickness based on the age and weight of the patient (2mm-4mm).
Posting: Intrinsic rear and fore foot post.
Top and bottom covers: top cover is black Naugahyde and bottom cover black suede.