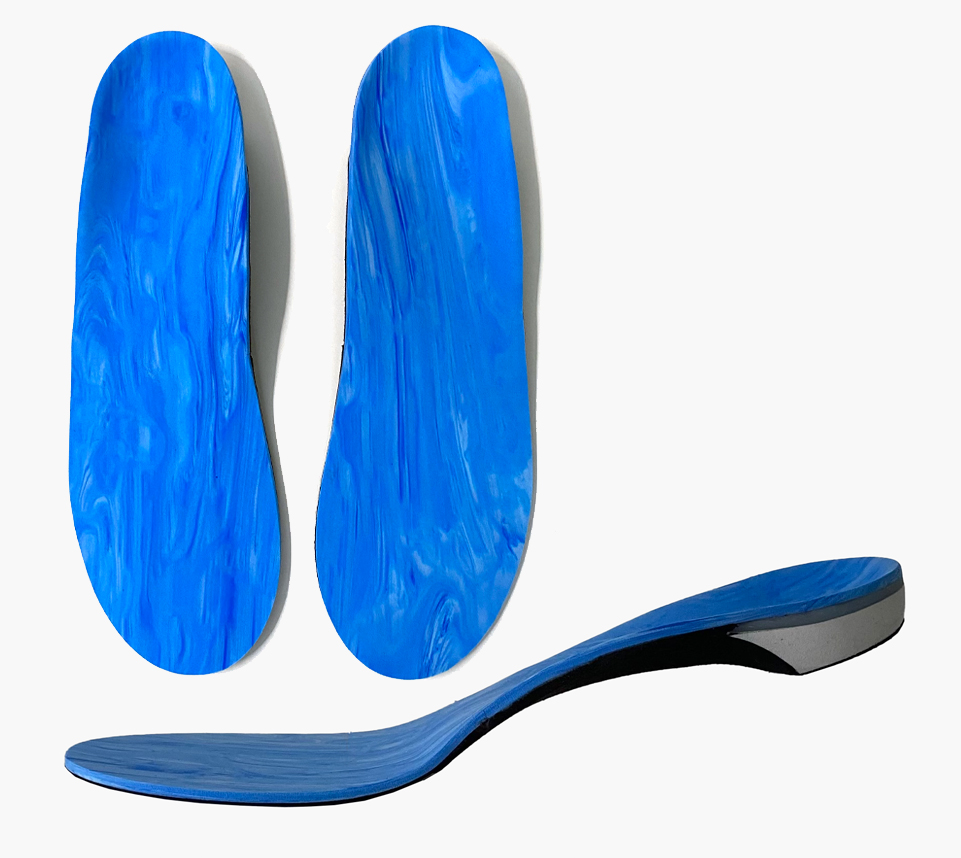 USAGE: 
This is our most popular cross trainer device and works well for patients who perform many different activities like walking, casual jogger, racket sports, basketball, golf etc.   This orthosis also works well for patients wearing a work boot.
Material: Polypropylene shell I – 2.5 mm shell for patients < 165Lbs. (very flexible) II – 3.0 mm shell for patients between 165Lbs. and 225Lbs. (moderately flexible) III – 3.5 mm shell for patients over 225 Lbs. (semi-rigid)
Posting: Extrinsic rear and forefoot posting available using 65 durometer EVA.
Top and bottom covers: top cover is 3 mm high rebound EVA and bottom cover is black suede.