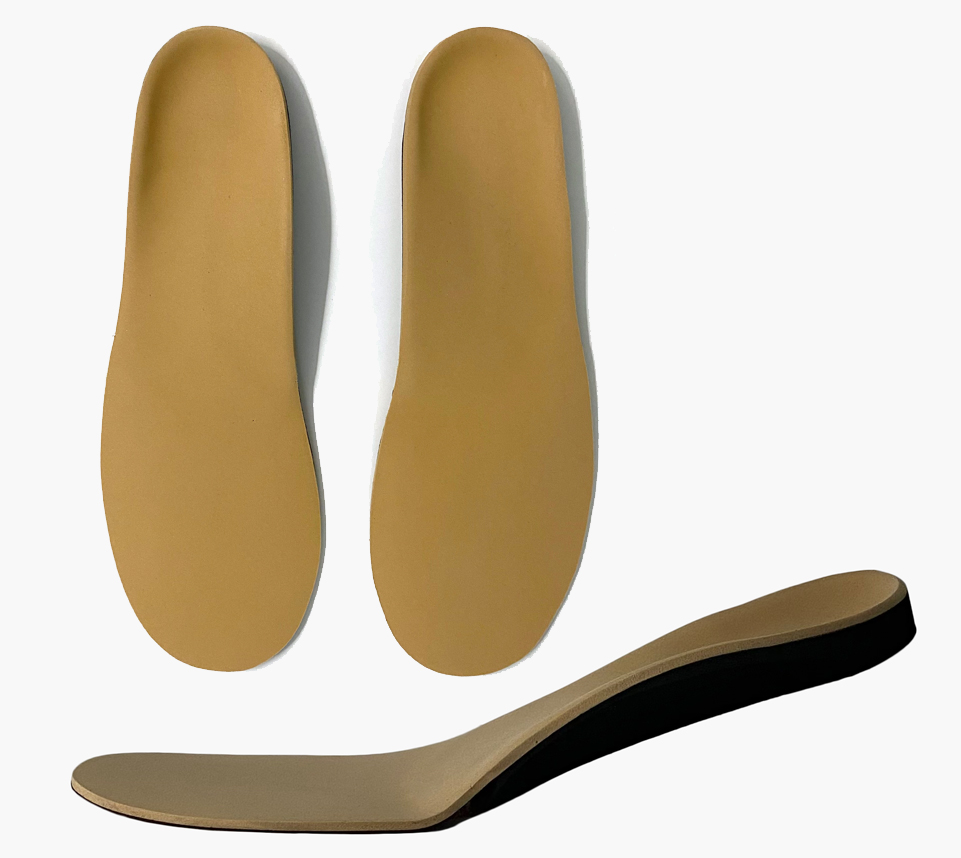 USAGE: This is an accommodative orthosis designed for patients who can tolerate only a mild amount of control for pronation or supination. The primary goal of this orthosis is to disperse the shear forces within the foot and provide comfort and relief of pain. Recommended for senior patients who suffer from arthritic conditions or patients with extremely sensitive feet.
Material: A full length uni-body EVA foot bed. The density of the EVA is either 25 durometer or 35 durometers based on the weight of the patient.
Posting: The EVA foot bed is posted by the mill and ground from rear foot to fore foot. 
Top and bottom covers: the top cover is tan or blue EVA and the bottom is black or brown suede.